9 Free Open-source Citation and Reference managers for Windows, Linux, and macOS
Hamza Mousa
Aug 27, 2019
原文:https://medevel.com/9-citation-managers/
What are citation/ bibliography/ and reference managers?
Bibliography management tool (also known as citation or reference management tools) help researchers and scholars organize their research sources and generate bibliographies in multiple citation formats and styles.
It tracks the articles, books, researches and allows the user to tag, annotate them then create citations and bibliographies with ease. The manual process takes time as well as effort to do the same.
About this list
There are many citations and reference managers available, most of them are commercial software. So here we are providing a list of the most used and powerful open source free reference managers.
LaTeX/ Tex and BibTeX
If you use LaTeX/ TeX you can easily generate BibTeX. We have covered several LaTex/ TeX editors mainly for macOS but most listed software work for Windows and Linux as well. You can read about it here.
---
Open source Reference Managers
1- JabRef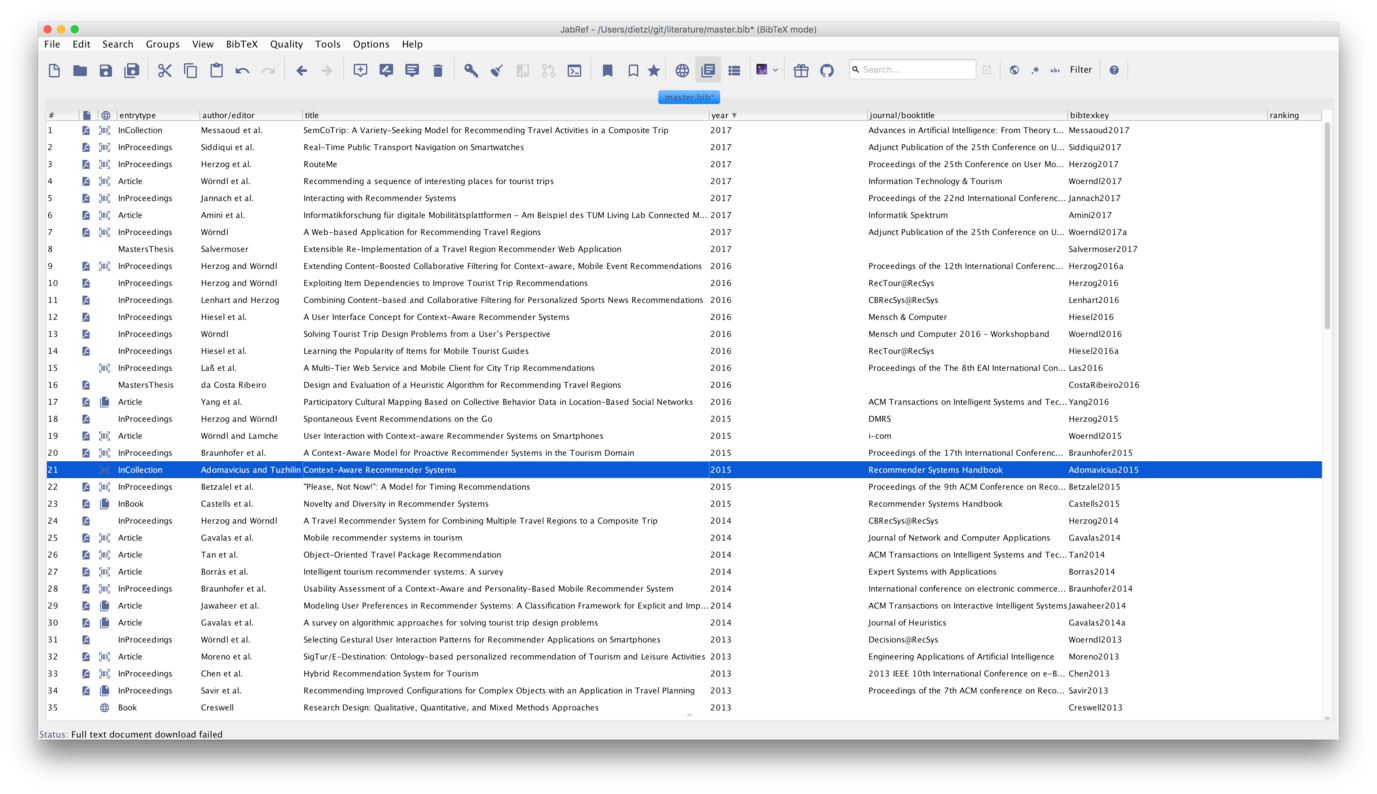 JabRef is a cross-platform free reference manager. It's a simple yet powerful tool that comes with a rich feature list. JabRef can be a powerful free alternative to many commercial citation/ bibliography managers.
JabRef supports many formats, offers powerful search tools, and many export formats. It comes with many languages and online-search tool that searches in many external-databases like arXiv, CiteseerX, Google Scholar, Medline, GVK, IEEEXplore, and Springer.
This software works smoothly on Windows, Linux, and macOS. It's also easy-to-install and to use for all users.
We have written a snap review about JabRef, as we listed all of its features. you can read about it in here.
---
2- Mendeley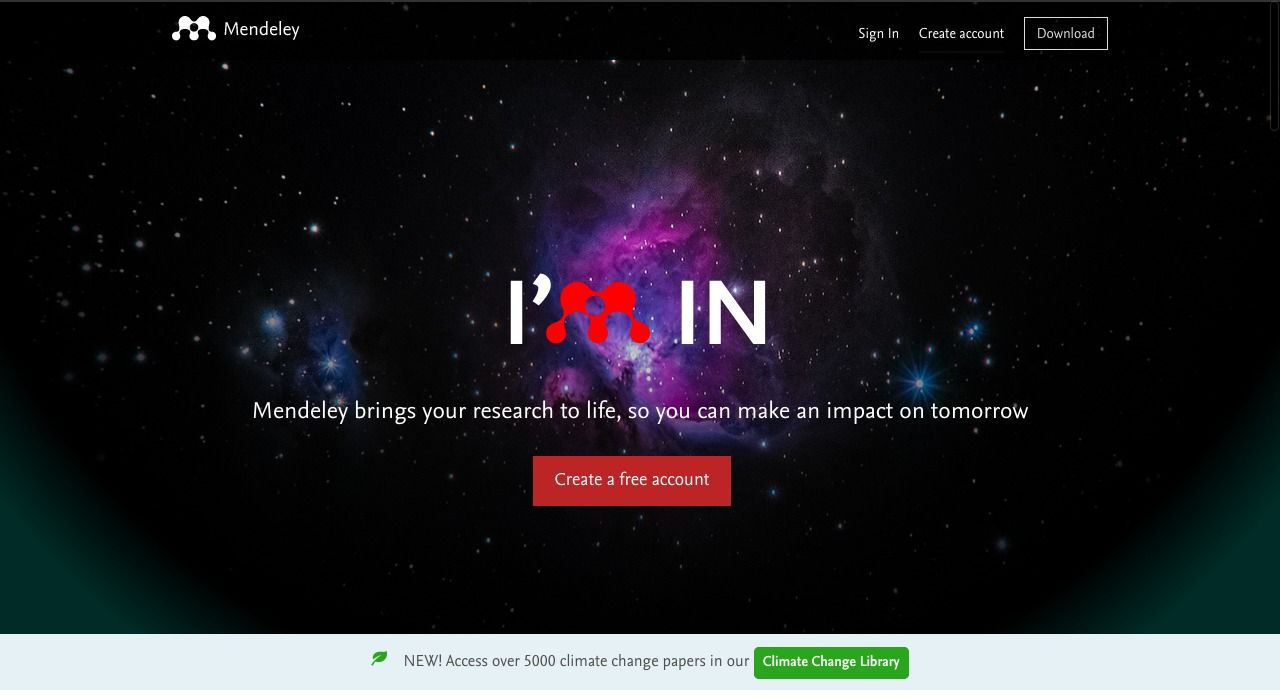 Mendeley is a free academic social network that offers reference/ citation manager and extensions. Mendeley network allows researchers to collaborate online and use online, desktop or browser extensions to increase their productivity.
Mendeley offers desktop reference managers for macOS [macOS 10.10 (Yosemite), 10.11 (El Capitan), 10.12 (Sierra), 10.13 (High Sierra)], Linux and Windows. It also provides mobile apps for its users on iOS and Android.
Though Mendeley is not open source, it's free we have listed it here because of its great value for researchers.
---
3- Zotero
Zotero is a free open-source cross-platform reference management package. It features a powerful desktop client for Windows, Linux and macOS, reference citation tool, reference organization manager, multiple style support, Microsoft Office/ LibreOffice support and a powerful synchronization option that help sync citations across many devices.
Zotero supports collaborative bibliography writing and it eases sharing the libraries between researchers and groups.
---
4- Docear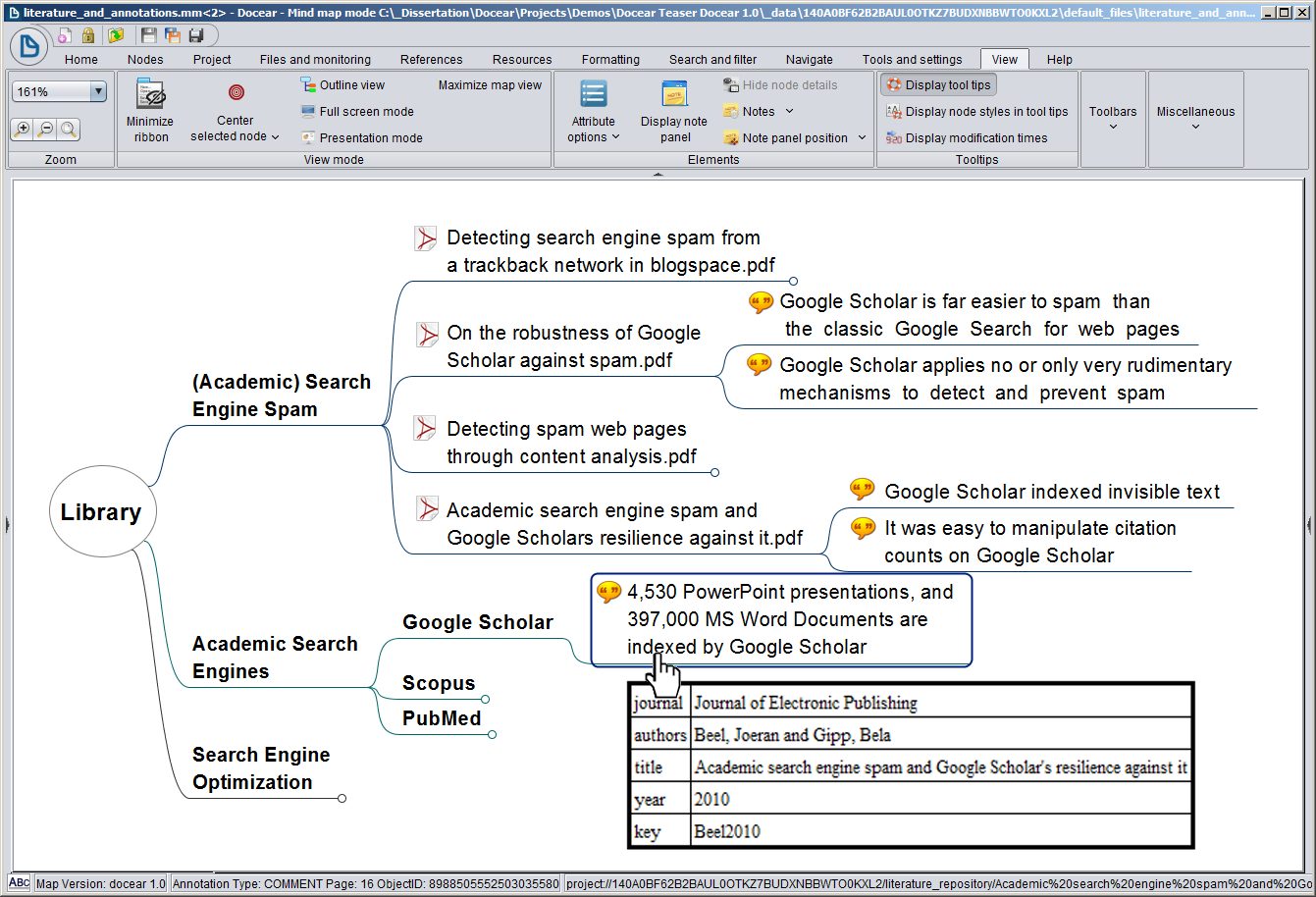 Docer is an open-source cross-platform citation, & bibliography manager. It follows a different approach that other reference managers listed here; "Single section user-interface" which shows all categories, documents, tags, and annotations. Many researchers are many not like this approach as it requires time to learn.
With Docear's style, the user can focus on annotations rather than document. Docear features a built-in visual mind-mapping tool, an academic search engine, file management, recommender system with more than 2 millions academic PDF, and an add-on for MS. Office.
Docear supports multiple projects, collaboration, and open data formats like PDF, XML, and BibTeX. It also comes with sync options, optional online backup, and PDF Metadata extraction and retrieval tool.
---
5- WIKINDX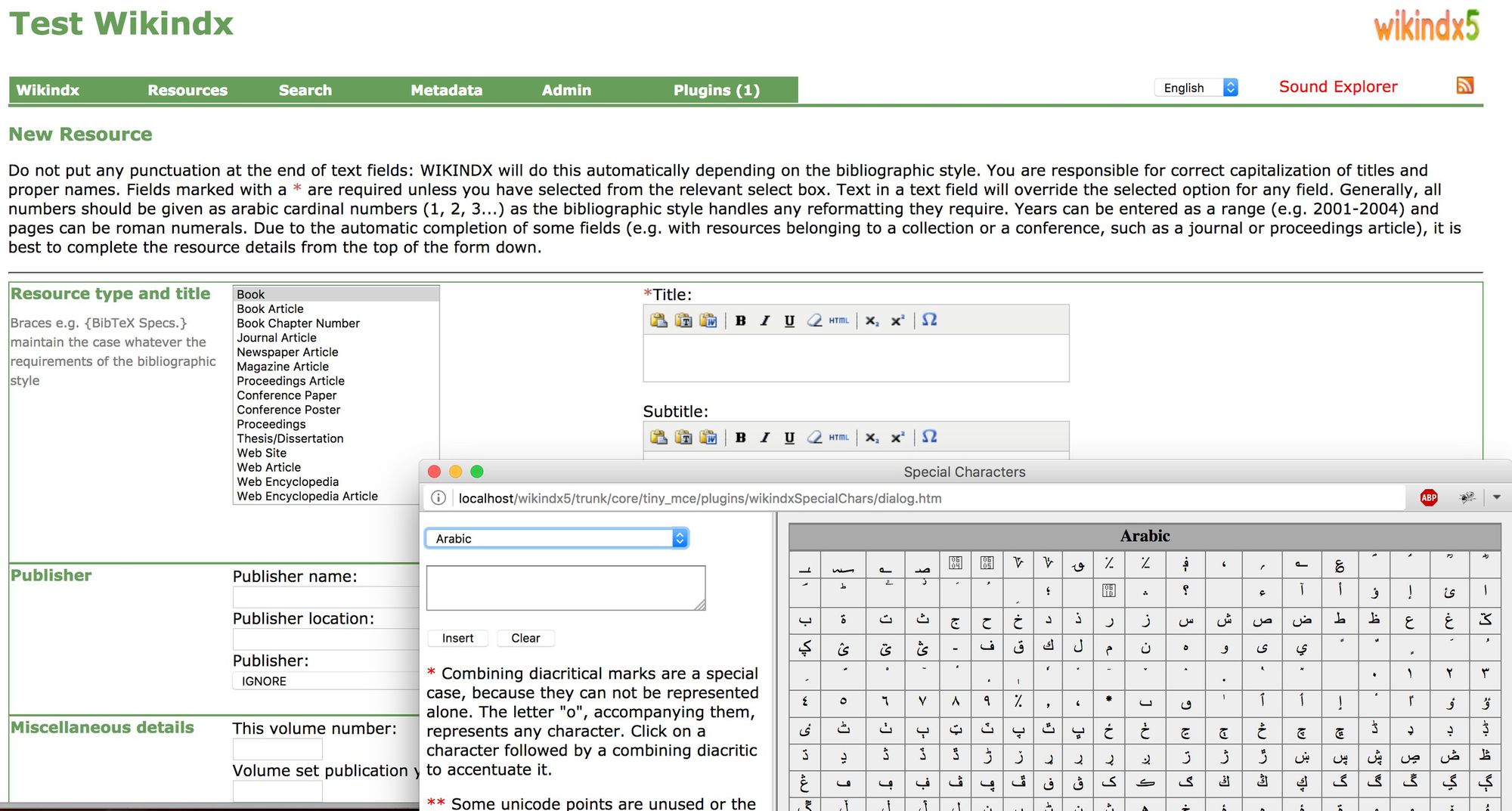 WIKINDX is an open-source web-based reference/ citation manager. It has been under active development since 2003. It helps researchers to set up a collaborative multi-user virtual research environment.
WIKINDX features import/ export tool that supports multiple formats and other reference software. It has WYSIWYG (What You See Is What You Get) editor/ word processor, Full-text search for PDF and Doc files, and it can be integrated as well with many open-source CMS "Content Management Systems" and LMS "Learning Management Systems".
This software supports many languages including English, Spanish, French, Italian, Russian, and German.
---
6- Bibfilex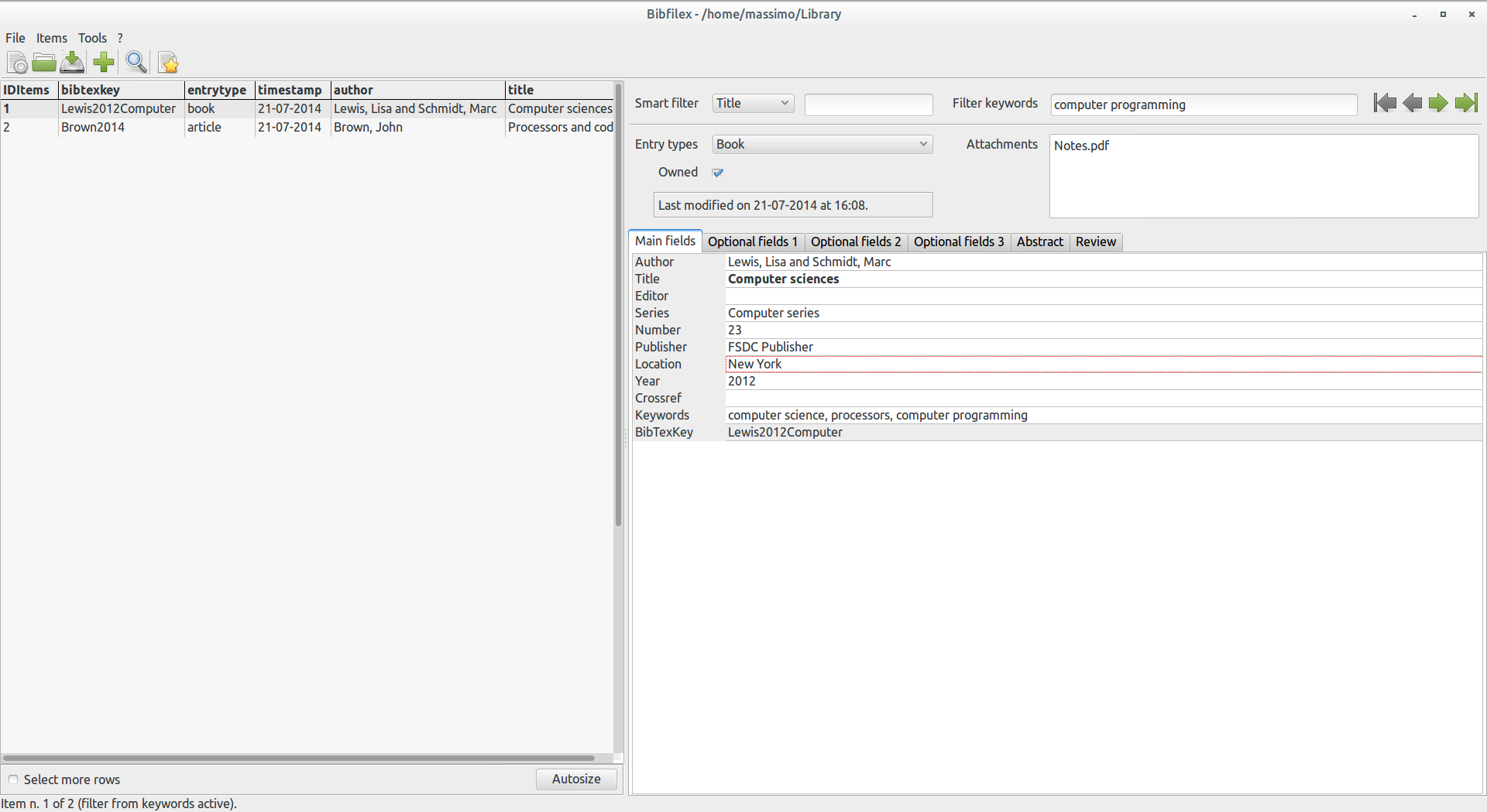 Bibfilex is a free open-source reference manager for Linux, Windows, and macOS. It supports BibTeX format. It's a simple and effective tool for research, even though it's not feature-rich.
Bibfilex features import/ export, attachment support, advanced filtering options (single field, keywords, multiple-fields, BibTeX keys), auto-completion, and export to BibTex file.
---
7- KBibTeX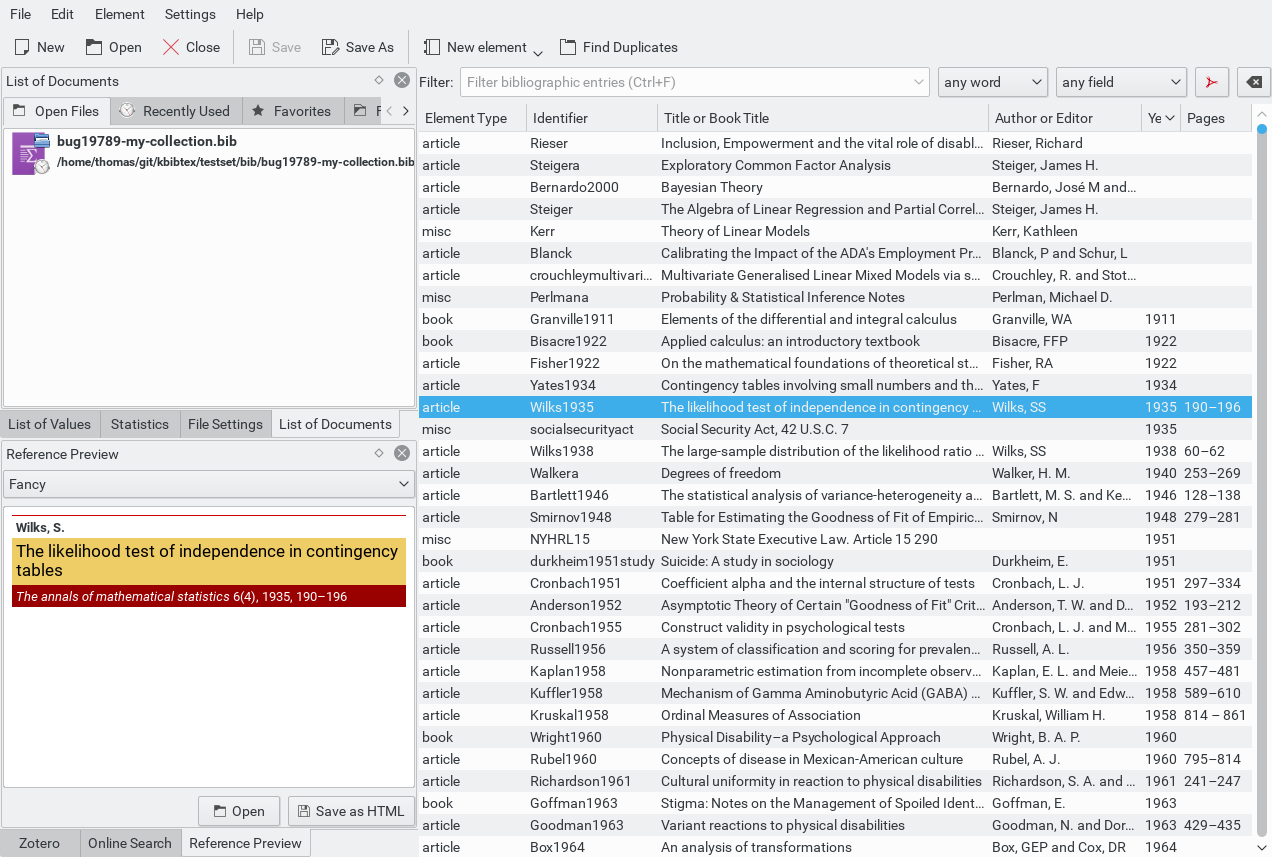 KBibTeX is an open-source citation and bibliography editor from the KDE-Desktop (Linux). It works alongside Kile; the open-source free LaTeX/ TeX editor.
The primary format for KBibTeX is BibTeX but it supports also other formats. With KBibTeX the user can search online libraries with online search tools, It searches in Google Scholar, Springer Link, or arXiv. It supports local and remote file management.
---
8- Pybliographer (Linux/ macOS)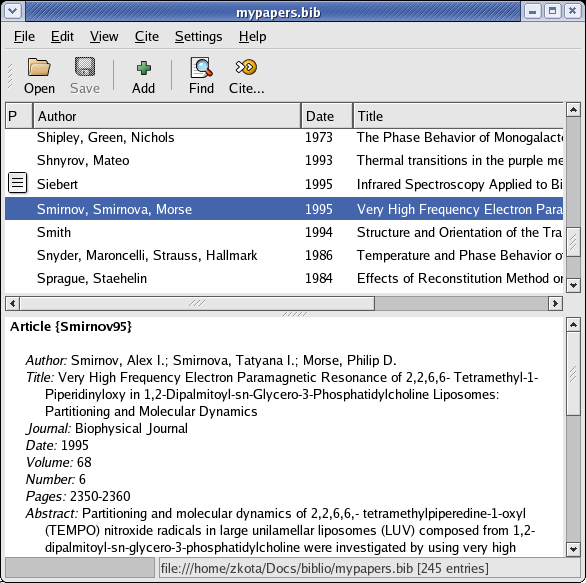 Pybliographer is a lightweight reference manager for Linux and macOS. It features a simple GTK-based interface, citation insertion to LyX, Kile, OpenOffice, and LibreOffice, and it supports searching in many online databases like PubMed, Web of Science, Citeseer, and more.
---
9- BibDesk (macOS)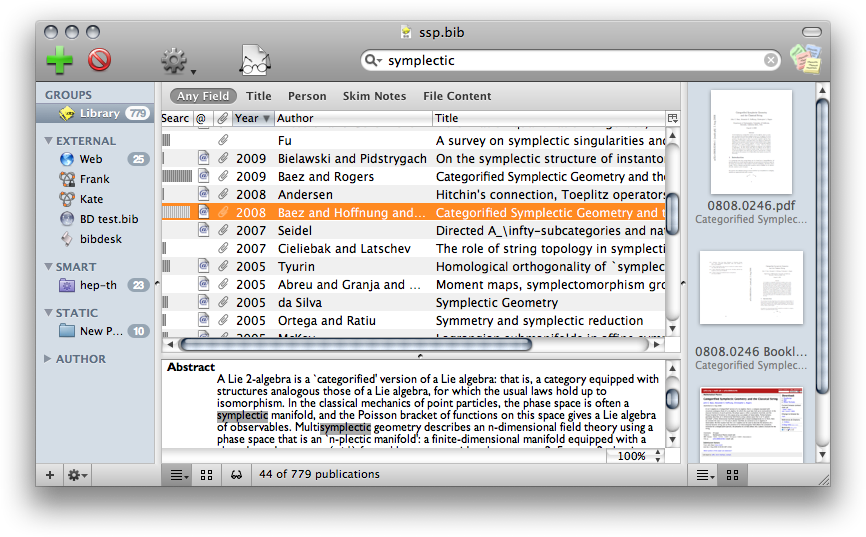 This is a lightweight open-source bibliography editor package for macOS. It's easy-to-install, use for novice users. It features an integrated web browser and online search tool, publication editor, and supports automated apple scripts.
We have reviewed BibDesk, so you can read about all of its features here.
---
Conclusion
The open-source packages we listed here are valid alternatives to many commercial tools. We hope it'll help scholars who are looking for stable, powerful alternatives. If you know another open-source reference manager that you think we should list it here, please write to us and we will update this list.
---
Photo by Artem Beliaikin from Pexels